13 Free Web Hosting Bootstrap Responsive Templates
In this post, we have list out the free bootstrap responsive templates for web hosting. If you launch a new web hosting company you must want to look a latest modern web templates for your company website. So, see the demo and download the following collections.
If you don't want to use bootstrap templates you can pick HTML free templates for web hosting.
Open Cloud
Theme Color : Orange
Size : 1.0 Mb

Maguwohost
Theme Color : Yellow / Dark Blue
Size : 1.6 Mb
Theme Color : Yellow / Orange
Size : 530 KB
Compatible Browsers : Google Chrome, Firefox, Safari, IE, Opera
Layout : Fluid Responsive Layout
Included Files : HTML files (.html), Style Sheets (.css), Images (Jpg/Png/Gif), JQuery plugins (.JS), Fonts (.TTF)
Planet Hosting Free Bootstrap Template
Compatible Browsers : Google Chrome, Firefox, Safari, IE, Opera
Layout : Fluid Responsive Layout
Included Files : HTML files (.html), Style Sheets (.css), Images (Jpg/Png/Gif), JQuery plugins (.JS), Fonts (.TTF)
Protectly – Bootstrap Responsive
Theme Color : Blue
Size : 529 KB
Compatible Browsers : Google Chrome, Firefox, Safari, IE, Opera
Layout : Fluid Responsive Layout
Included Files : HTML files (.html), Style Sheets (.css), Images (Jpg/Png/Gif), JQuery plugins (.JS), Fonts (.TTF)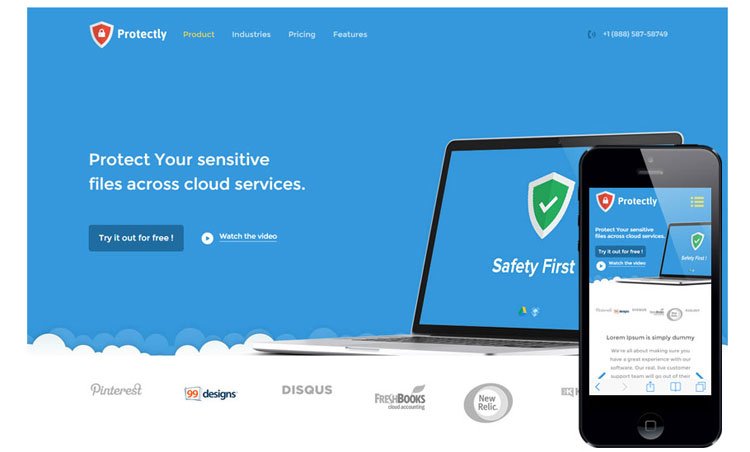 Konnect – Bootstrap Responsive
Size : 1.4 Mb
Compatible Browsers : Google Chrome, Firefox, Safari, IE, Opera
Layout : Fluid Responsive Layout
Included Files : HTML files (.html), Style Sheets (.css), Images (Jpg/Png/Gif), JQuery plugins (.JS), Fonts (.TTF)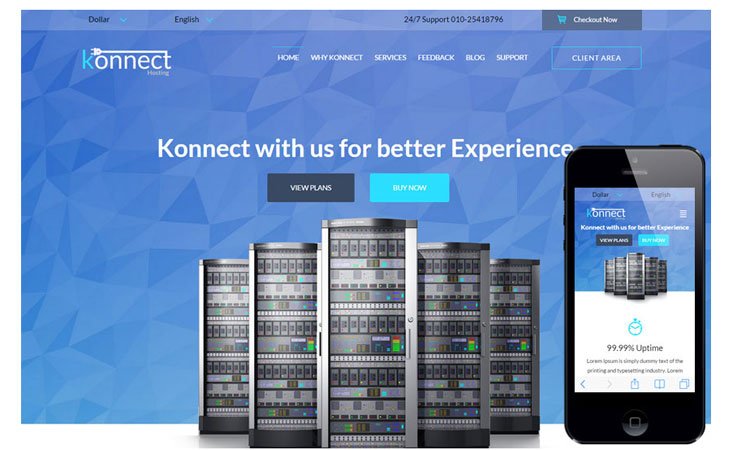 Size : 980 Kb
Compatible Browsers : Google Chrome, Firefox, Safari, IE, Opera
Layout : Fluid Responsive Layout
Included Files : HTML files (.html), Style Sheets (.css), Images (Jpg/Png/Gif), JQuery plugins (.JS), Fonts (.TTF)
Desire Host
Size : 377 Kb
Compatible Browsers : Google Chrome, Firefox, Safari, IE, Opera
Layout : Fluid Responsive Layout
Included Files : HTML files (.html), Style Sheets (.css), Images (Jpg/Png/Gif), JQuery plugins (.JS), Fonts (.TTF)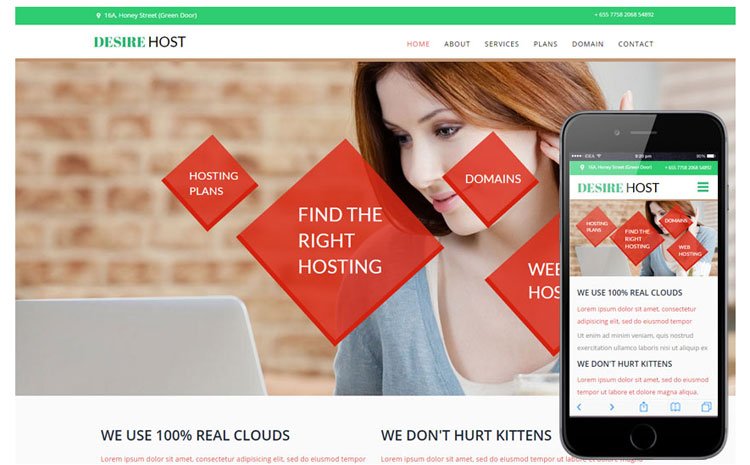 QuaMax
Size : 1.0 Mb
Compatible Browsers : Google Chrome, Firefox, Safari, IE, Opera
Layout : Fluid Responsive Layout
Included Files : HTML files (.html), Style Sheets (.css), Images (Jpg/Png/Gif), JQuery plugins (.JS), Fonts (.TTF)
Size : 973 Kb
Compatible Browsers : Google Chrome, Firefox, Safari, IE, Opera
Layout : Fluid Responsive Layout
Included Files : HTML files (.html), Style Sheets (.css), Images (Jpg/Png/Gif), JQuery plugins (.JS), Fonts (.TTF)